You can find us on Facebook too!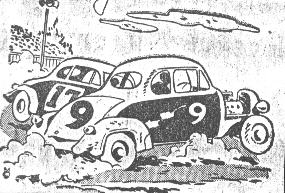 "Where the hot top ends, the racing begins" !!!
After all, dirt is for racing – asphalt is just for getting there !
Join us here on line as we enter our time warp,
crank up our old cars,
and get grit in our teeth !
Website – www.fantasyspeedway.me
{Note: Please reach us by phone – Our e-mail systems for the Association are non-functioning for us due to the inundation of spam, to the point that we have no effective means of following any messages left for us.- This is impossible for us to stay ahead of. This spam kills any chance that we might find your message here.}
Fantasy Speedway Board of Directors:

Alan Gassett 207-420-5859 (c)
Ron Clark 207-751-4002 (c
Tom Clark 1-410-703-7806 (c
Pete Silva 1-828-273-0114 (c)